078 #playbern #gamejam
A short recap of the PlayBern 2021 event, with a focus on our annual Game Jam.
PlayBern is a local association and annual event to celebrate, promote and develop independent games from across the entire spectrum. This includes everything from the "analogue" board games and cosplays, to "digital" video games on computers and mobile devices, popular consoles, unusual and even custom-built hardware. This post is an overview of the 2021 event and game jam - you can find additional coverage and lots of photos on the association's website.
This year we had again a tight and spectacular program, with workshops from professional game designers and international guests. This included a Developer's Day that featured empathy-driven game design for disability with Chris Solarski, a workshop to make an Experimental Hardware Game with Robin Baumgarten, fantastic workshops for schools and children with Joshua Monten and Koboldgames, and on stage panels (in German) on the topics of Handicap and Games, on Games and Ageing, and Utopias for the future of the Game Industry.
And once again we turned down the lights and kranked up the volume for evening concerts, presentations and the Demonight presented by psykon & Echtzeit! Replay it on YouTube.
PlayBern Utopian Game Jam
Our Game Jam, a hackathon for game development, was announced at the start of the event. We had several check-ins on location and on Discord to brainstorm game ideas, share tips and toolboxes, and motivate each other to complete a project. Visitors were encouraged to share game ideas with us on paper cards.
After an intense but very fun morning of  tweaking and polishing, we got most of our submissions together in time for presentations on Sunday. In total there were 10 people who worked on the 5  projects, which you can explore at https://itch.io/jam/playbern/entries or see on our YouTube stream.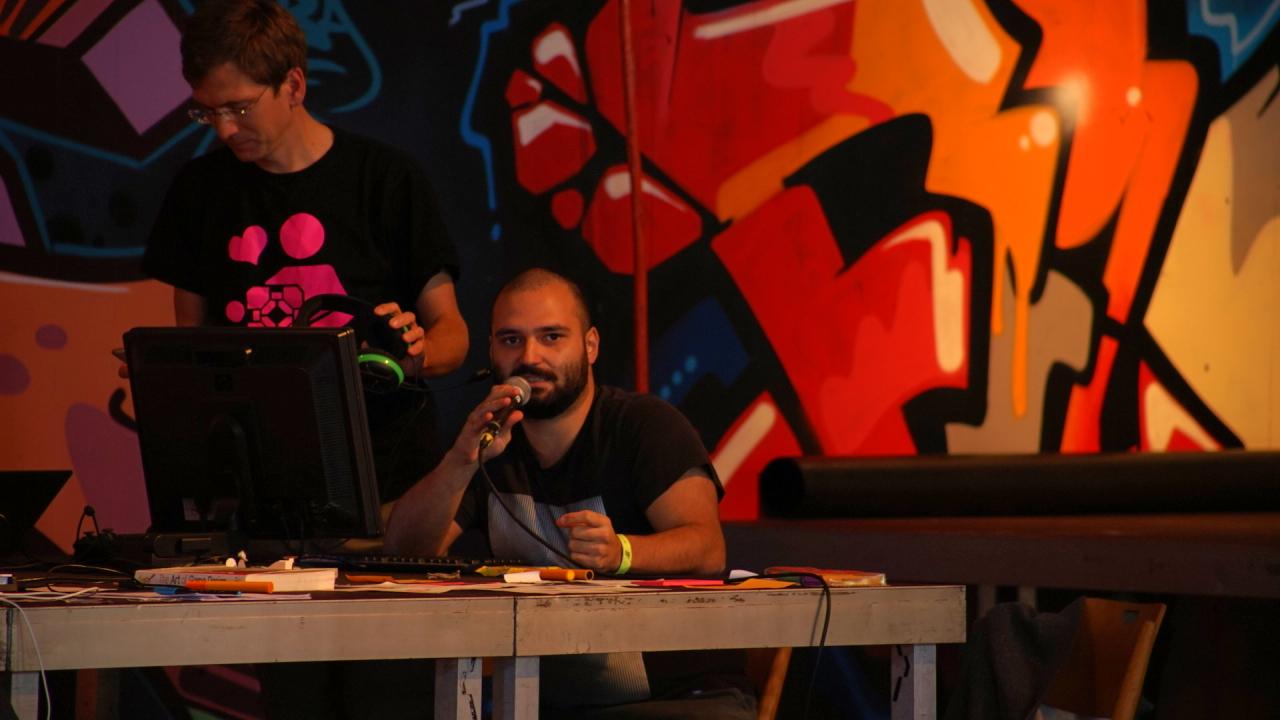 G-CELL and seism presenting on the livestream and to the PlayBern audience. Photo by Levyn Schneider.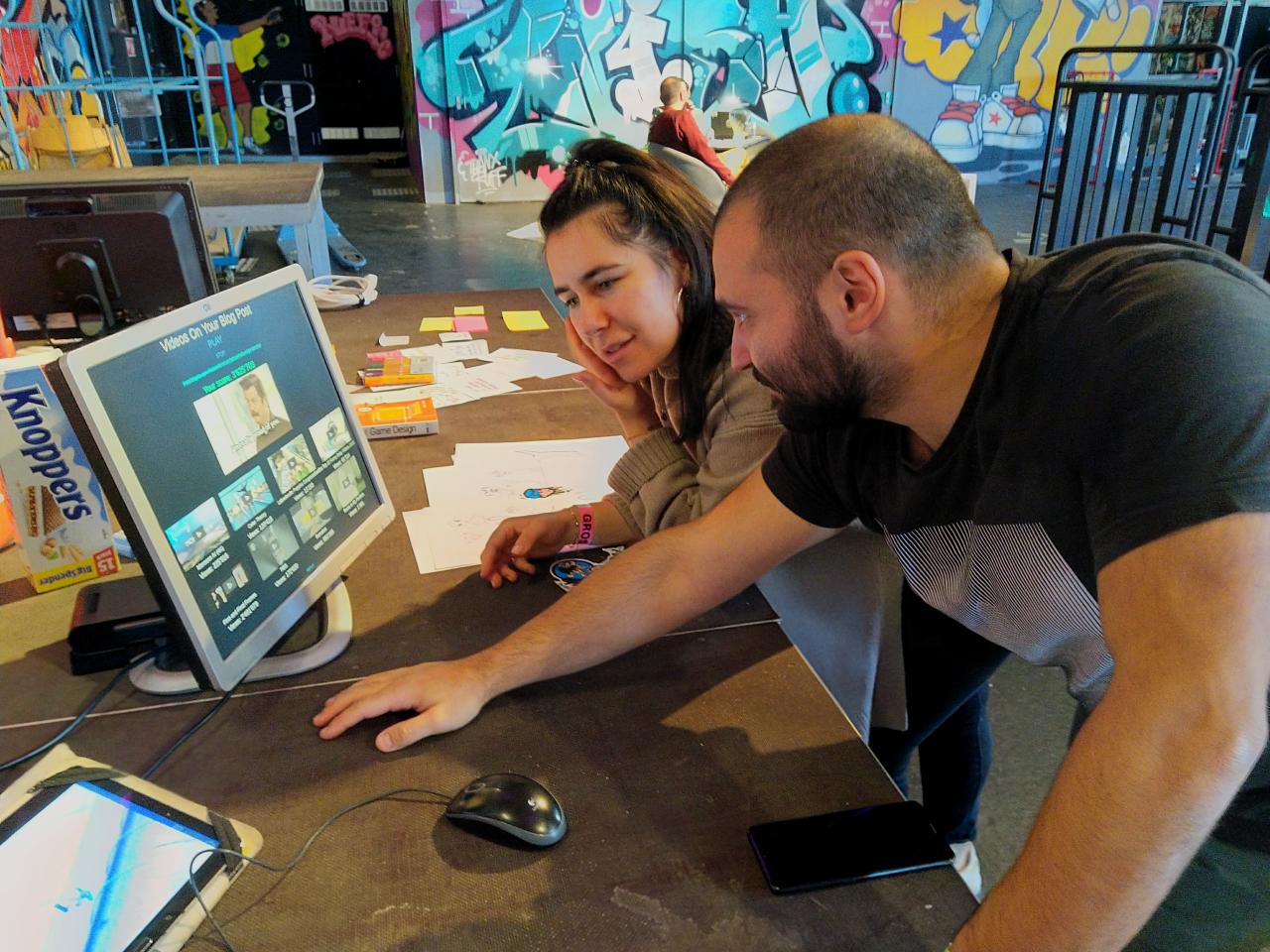 To play Angry Boss,  you will need a microphone, and can start it right in your web browser.  There is a story line, complex code, and a very quirky idea at the  heart. Lots of people stopped by to try to beat the algorithm and  appease the Boss, with much amusement resulting. The highest score I saw  was about 12'000'000. How high will you go? Our jury was impressed by  the Zeitgeist of this entry, a commentary on the online media  landscape. It was also clear that you put in a LOT of effort to make  this title, produced code and graphics that we hope will continue to be  built on!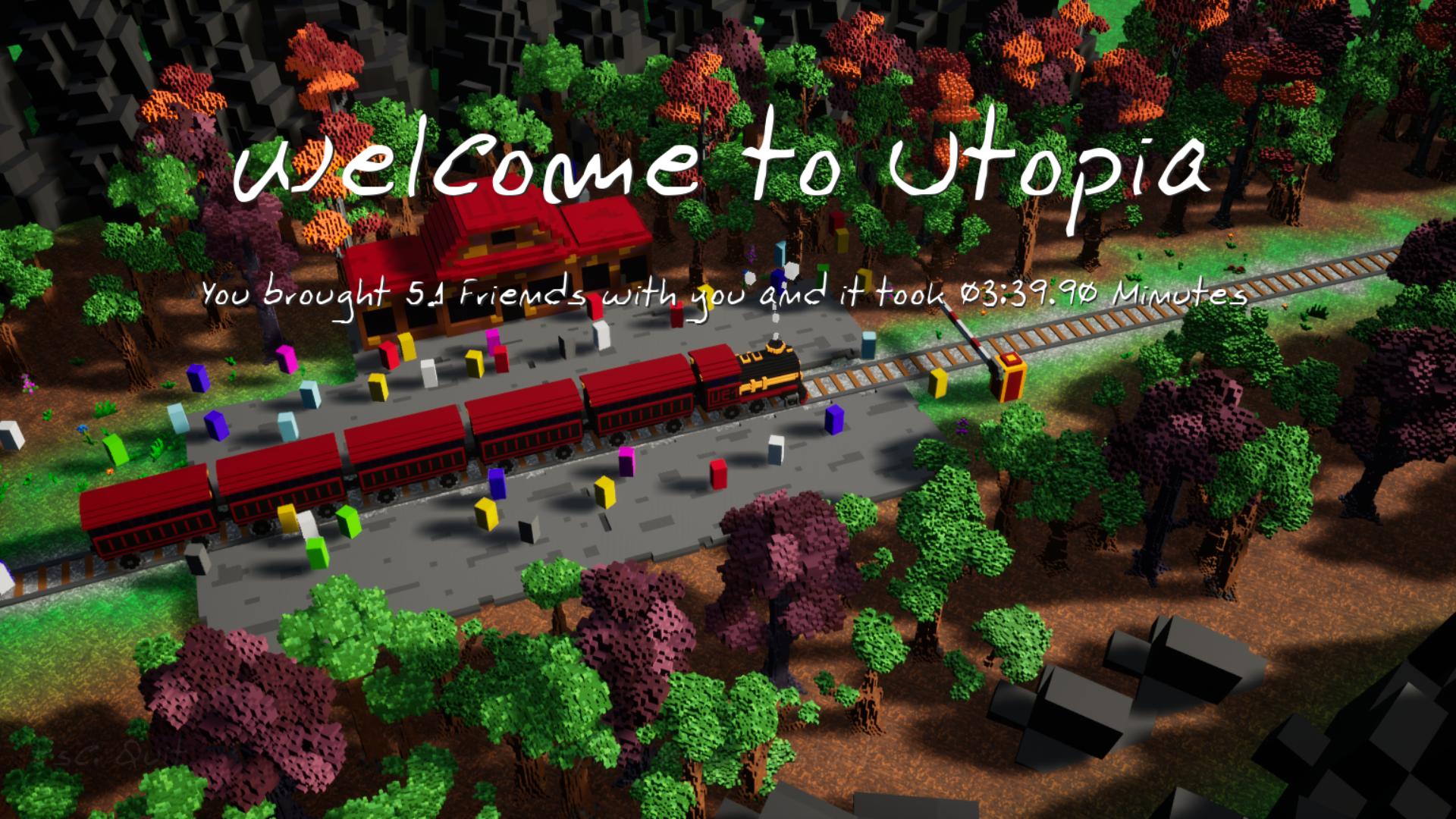 Good Ol'Devs dazzled us again this year with Utopia Express,  a one-button game of skillful maneuvres where you aim to keep a train  on a hazardous course while collecting "friends" - passengers of all  colours - from the stations. Beautiful graphics, a smooth camera,  wonderful sounds and an action packed experience in an unbelievably  great entry. We loved it, as did PlayBern visitors, and you should  download and play it now! Post your friend counts and times in the  Discord chat.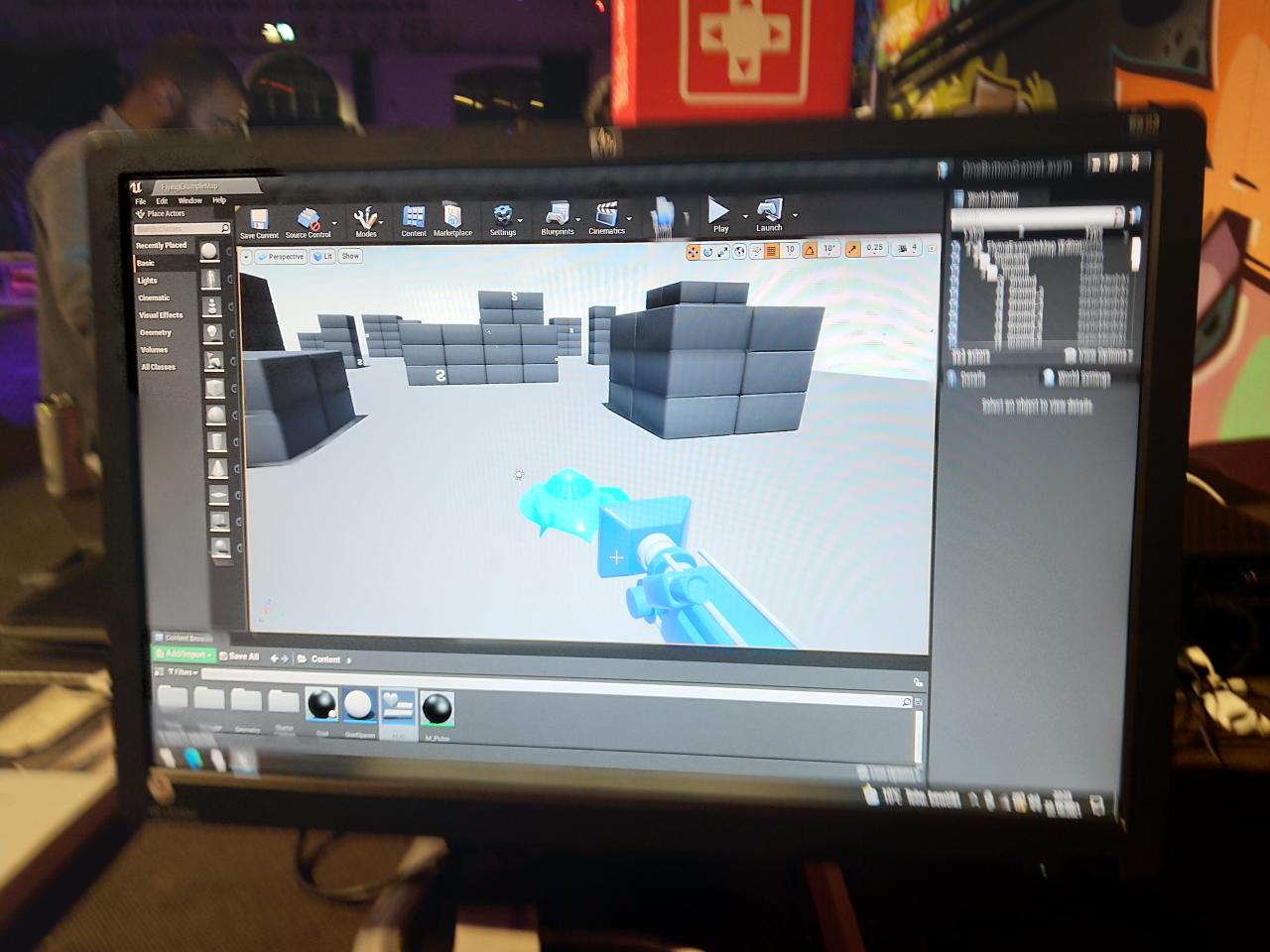 One Button Flight challenges you to try one-button flying, and experience the frustration  of physical limitations. Many noble air knights came by to try their  hand, only to be smitten in their attempts. If anyone manages to catch  the Orb, please let us know! You can download the game and run it on a  Windows computer.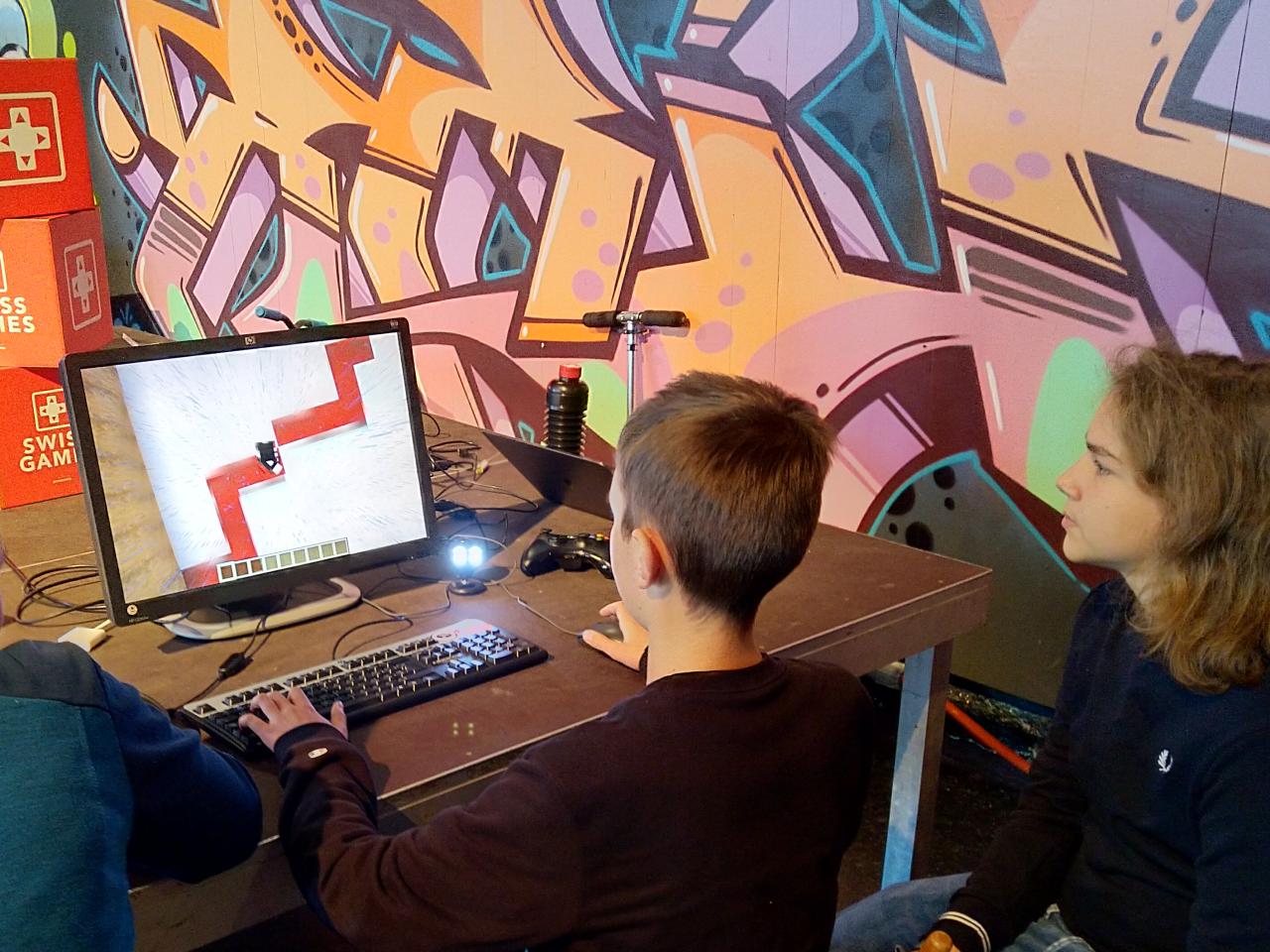 Finally Stay in line is the Minecraft mod that was demoed in the livestream. You climb up  above the rains to navigate a labyrinth in the clouds. Walk off the  line, and you'll fall! During development, the team investigated and  learned how to make it possible to play with accessible controllers.  This entry, made by our youngest participants, is available to download  into your Java edition.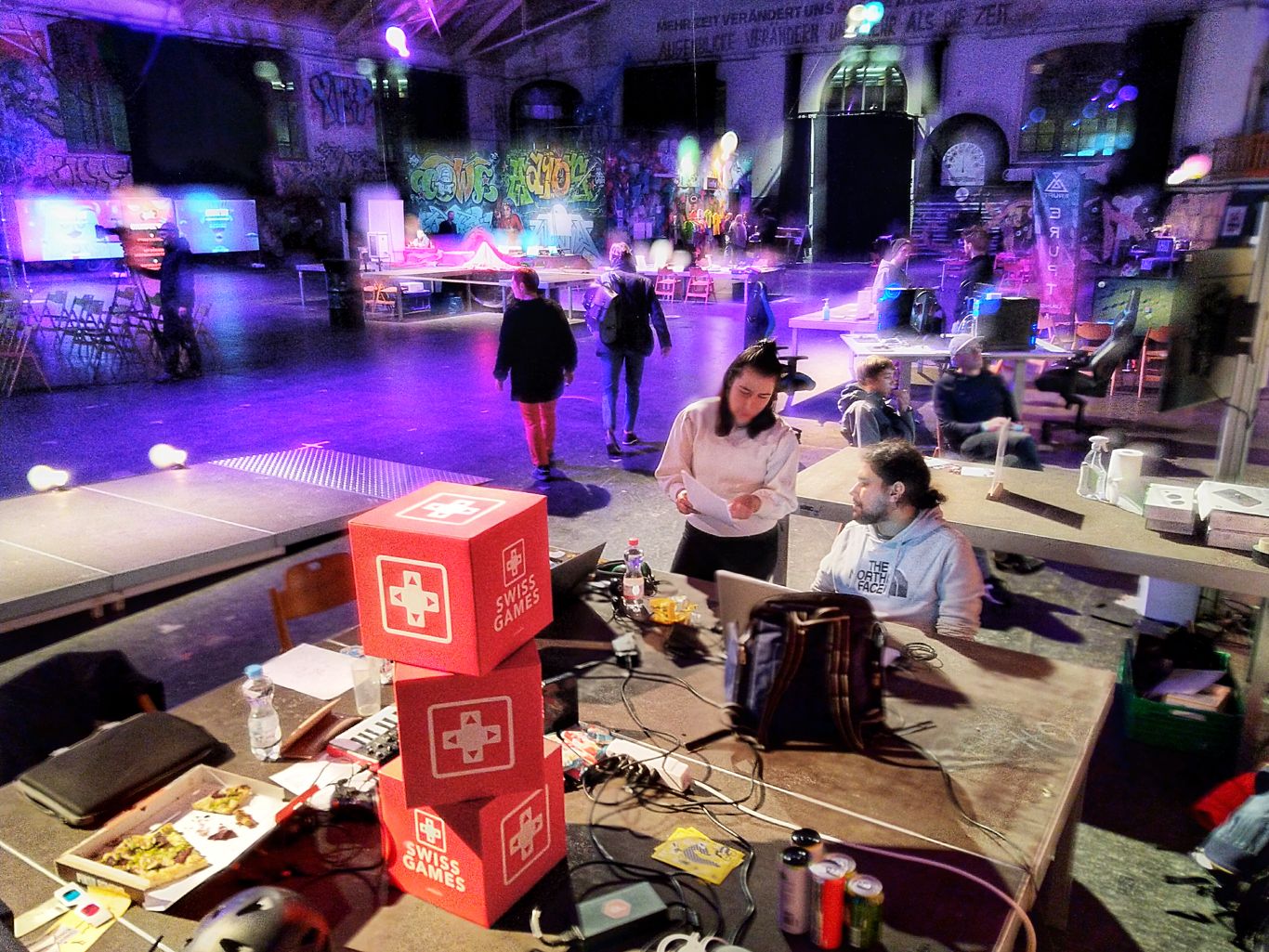 That is a journey I do not want to miss, so during the jam I also  worked on a couple of ideas. My first one ("Dire Tyre") did not get  further than some initial 3D models, but my second was a small  alt-hardware game that kind of grew out of the code. I did not manage to  submit in time for the presentation, but as it's 5 minutes of fun I put  it online, along with the source code, to interest others in this new  platform. There is a short video on the M5nesweep page.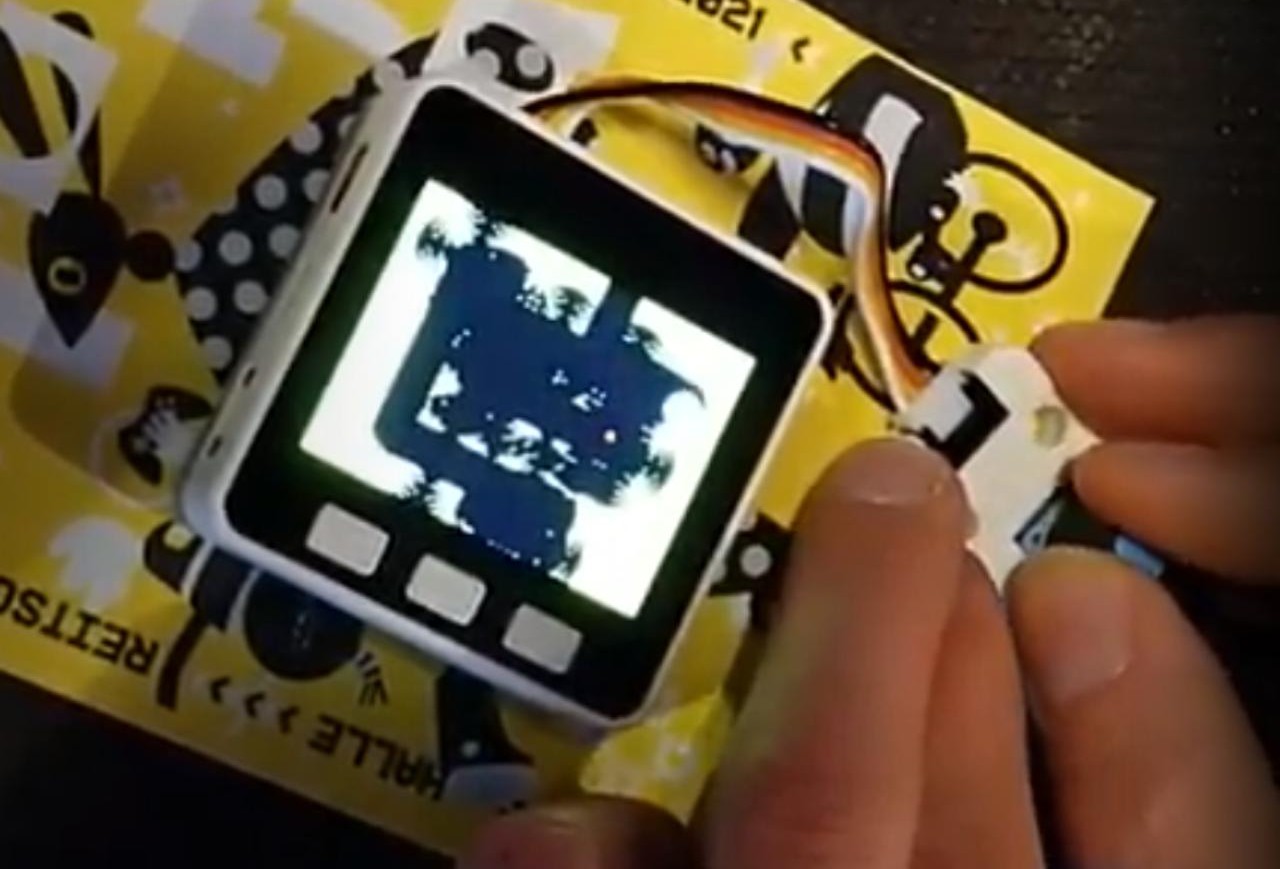 All in all a very fun little jam, a terrific event for utopian people and experiences! Our expectations were met and exceeded again this year. Every one of the teams put  considerable effort and thought into making their game accessible. Our  jammers received some small rewards in appreciation of their efforts - the big reward being the experience of the journey of game design, and  seeing your work light up the big screen.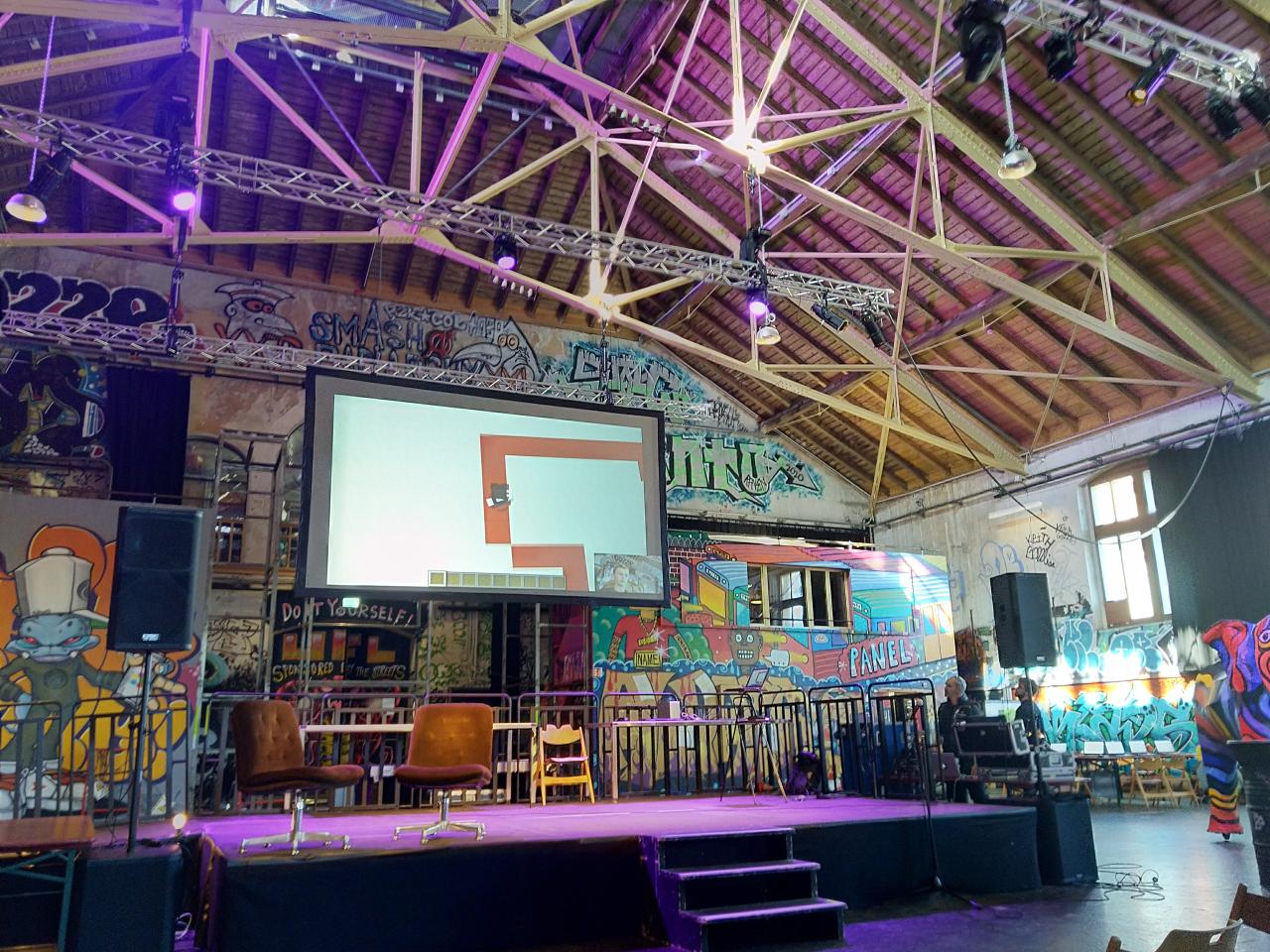 Thanks again to everyone on the PlayBern team, to our sponsors and the Reitschule site staff who made it a very special week again on our calendar, of free-spirited and enlightened game culture attuned to the diversity of game-makers and players in Bern and the world. See you about town!
🐻