066 #opendataday #energyhack2020
The COVID-19 outbreak forced us to go for a virtual hackathon during Open Data Day 2020. Find out what we learned and what's next for open energy data!
A recap of the virtual edition of the Hackday that ran in Switzerland during Open Data Day 2020. Find out how it went, what we learned, how to not let an epidemic blow you and your plans out of the water, and Watt challenges we see ahead for open energy data!
Update: the full Open Energy Data Hackdays that were rescheduled will take place on August 28-29, 2020!
For the third time (see also my posts on the 2016 and 2018 event) we intended to run an open data hackathon dedicated to the topic of energy production, distribution and consumption, with datasets in focus covering a spectrum of topics: from power production and the energy market, to battery performance and the impact of climate scenarios.
This was our second hackathon with the association Zukunftsregion Argovia, taking place at the Hightech Zentrum in Brugg, and led by Matthias Eifert with support of the Opendata.ch association's Energy Working Group. The project was supported by our staff Maud and Andrea, with myself and André Golliez representing the board.
This was the first hackathon that I ever saw cancelled last minute - and it won't be the last, as the country braces for a public health crisis. Ours is one of thousands of meetings being aborted every day, and going through the experience helps to see what people are going through around the world, weighing the risks and making tough decisions in the general interest. I'd like to focus here on all the ways that people did not let the situation get them down, and made the most of it using online platforms and remote work methods. You inspire me.
First of all, we collected the data. Thank you Matthias, Maud, Zuzanna, Stefan, Jonas, Sarah and Peter for your support in preparing, packaging and uploading datasets in the days ahead of the event. In particular this included:
There is still plenty of data to package on the suggestions list, for which I have updated the instructions on the Data Expedition page.
A quiet and sterile location awaited the four of us on arrival in Brugg, where we bunkered in on Friday morning to catch any participants who did not get the notice, and to run our alternative event, radio-host style, with online platforms.
En route, I quickly updated our guidelines to include some new points about a remote event, and discussed within the team as a reference. Welcome to the brave new age of remote work! Thank you Slack for providing a flawless and free communications platform, which Maud and I set up and most people seemed to be able to join without a fuss.
Relive our introductory presentations in this video:
We wanted to use the Jitsi Meet open source video conferencing bridge to run our live streams. There were server issues on Friday and we had to switch to Google Hangouts, but were lucky to get quick support and go back to Jitsi for our presentations, now available on YouTube.
While I am hoping the full event will crunch the numbers again, we are going to collect some quick stats from our platforms, like the dashboard visualized from the dribdat API (docs). The discussions being almost all forced onto online channels makes the event in a way a bit more transparent and interesting to research. Though, of course we all missed the spontaenity and sheer energy of a full blown hackathon - and hope to find an alternative date very soon!
In the meantime, check out the ideas that were pitched:
The teams that worked on them produced slideshows, data science notebooks, demo apps and analysis, collected at hack.opendata.ch: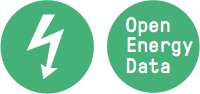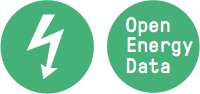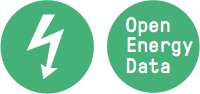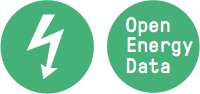 Again, a big round of 👏 virtual applause to everyone who had the means and motivation to stick with us in heavy weather, and 🤲 apologies to all who would have liked to be with us in person and could not. Thank you 👍 to our sponsors and data providers, to the Opendata.ch Team and to Matthias, Nadine and Peter at High Tech Zentrum for hosting us on Friday and supporting the online workshop.
Shout outs 📣 to the Open Knowledge network and all #OpenDataDay activities which were a huge, constant motivating factor. ¡Nopasarán!
All that remains is to 🤞 wish each other luck and plenty of antibodies in the days ahead. You should join the Opendata.ch association and ask to be part of the Energy working group if you'd like a role in future activities. Stay tuned for news on upcoming events, which we can discuss on the forum.
Thank you for reading this post - to which I would really appreciate your feedback on any channel - or over coffee, ideally once we're over the curve! <3